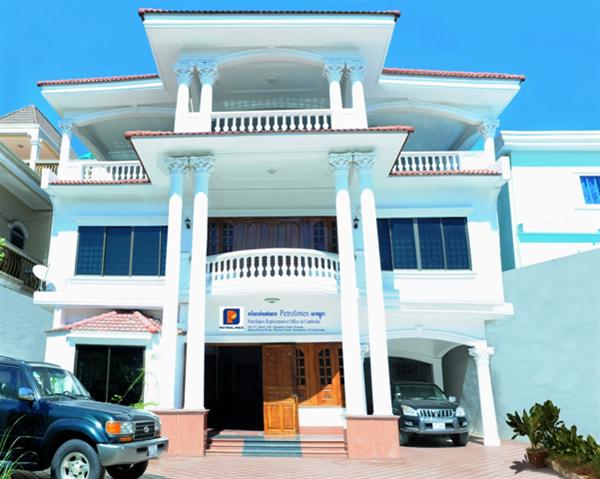 The Petrolimex Representative Office in Cambodia
was set up following Decision No. 409/XD-QD-HDQT issued by Petrolimex's Management Board.
The office is located at No 26, Street 208, Ward Boeung Raing, Daun Penh district, Phnom Penh, Kingdom of Cambodia. The Cambodian Ministry of Commerce granted a trade registration certificate coded Co.,0035 Rep/2010 for the office to Petrolimex on July 12, 2010. The office in Cambodia officially opened on August 02, 2010.

Petrolimex's office in Cambodia is tasked to promote the Group's image and conduct market research as well as seek out business opportunities for oil and gas based products and other goods and services in Cambodia.

Petrolimex is a leading petroleum group in Vietnam with an assured quality management system, the Group is registered to operate in six business areas, with trading petrol as its core business. The other areas include transporting petrol by sea, pipeline, rail and road and producing petrochemical products such as lubricating oils, grease, bitumen and chemicals. It also produces gas for civil and industrial use and is involved in the design and construction of petroleum projects, as well as insurance and several other trade services.

The Group has been a traditional trading partner of many Cambodian businesses since 1990 and the Group's oil products meet half of the Cambodian market's demand.

In the future Petrolimex would continue to be the key and stable petroleum provider to Cambodian market.